WHAT'S HAPPENING AT CCNE?
WORSHIP TIMES
Sundays at 10:00 AM
Wednesdays 7:00 PM
SPECIAL EVENTS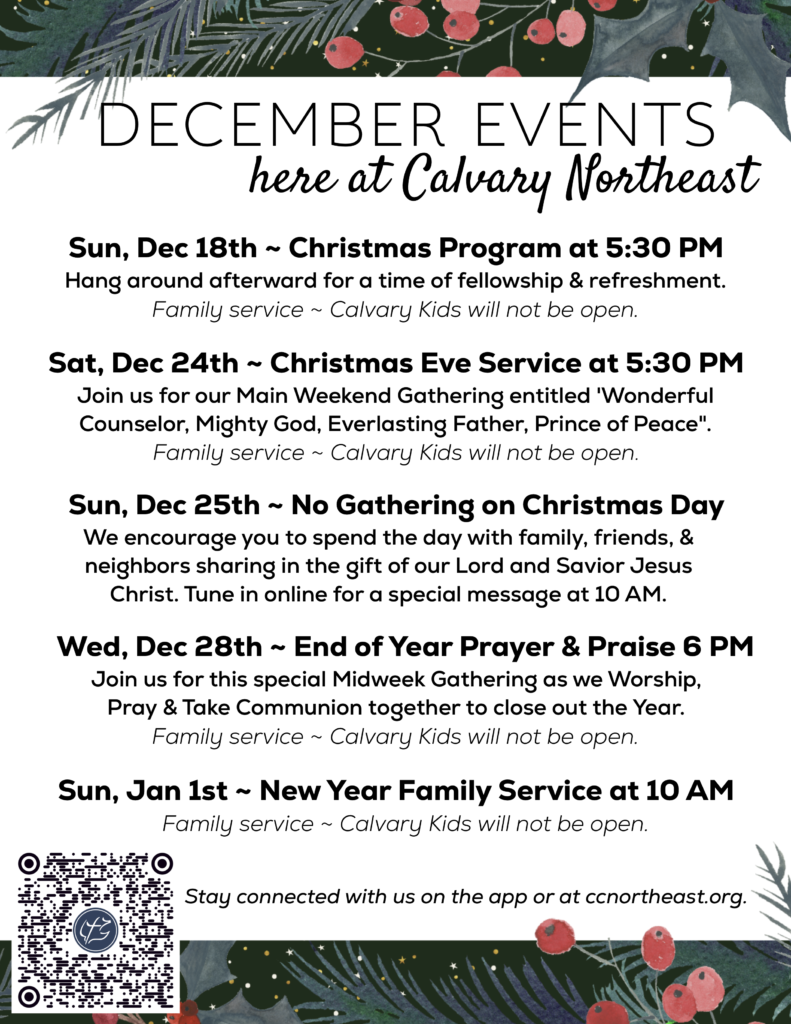 Uniting Our City in Prayer
"And seek the peace of the city where I have caused you to be carried away captive, and pray to the Lord for it; for in its peace you will have peace." Jeremiah 29:7
We believe that America desperately needs spiritual awakening and that only united prayer can revive our nation. Pray Cola is a group of churches committed to praying for our community every hour of every day.

Will You Join Us?
Calvary Northeast has committed to praying for Columbia, SC on the 13th of EACH month for 24 hours. Please consider joining us by selecting a 30 min time slot. You can sign up for more time if you're available. When you sign up, you are committing to pray on the 13th of each month.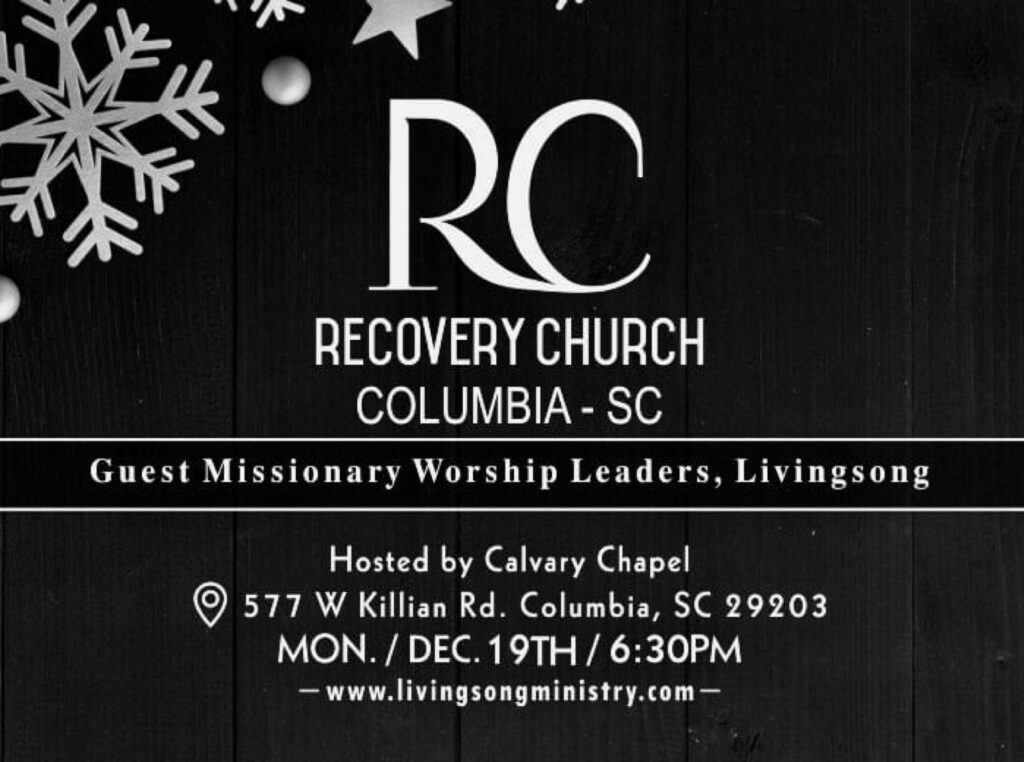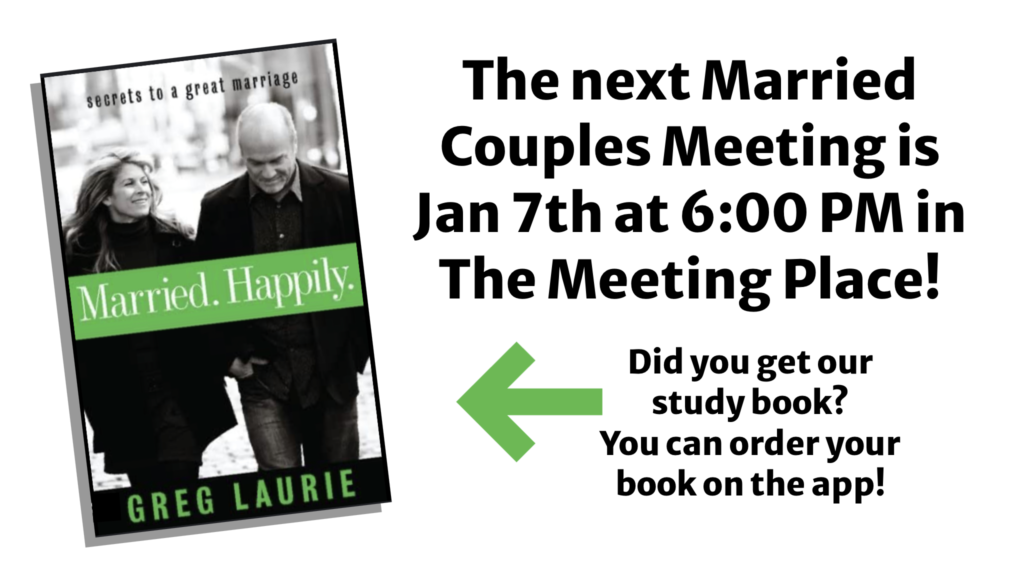 Married and Engaged Couples are welcome to our next Married Couples Meeting on Saturday, January 7th at 6:00 pm. This is a free event, but please register so we can get a head count! After our kickoff, we will meet on the first Saturday of each month, though we will not be meeting in December. The first monthly Bible Study is scheduled to begin Saturday, January 7th, 2023, from 6:00 pm to 8:00 pm. Starting in January, we will be studying the book "Married.Happily." by Greg Laurie. Please have the first study completed before our January meeting. If you'd like to purchase a book from the church, the cost is $20 and you can pay the night of our kickoff. Please order or reserve your book through the church by November 13th. We will not have childcare available, but nursing babies are always welcome!